After day 1 of the PES 2016: Gillette Championship at the Gfinity Arena & Studios here is the confirmed knockout bracket: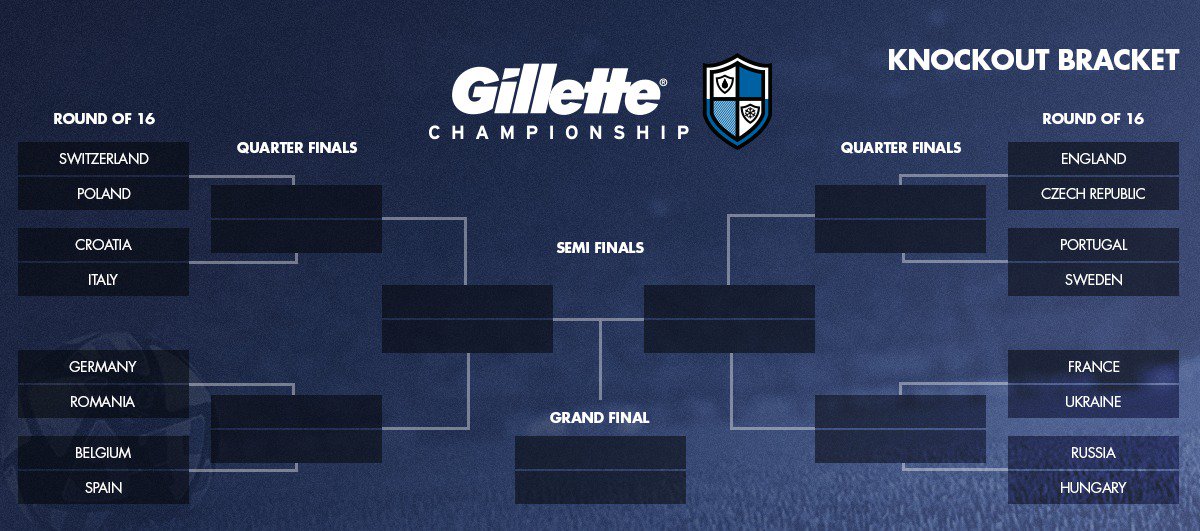 (Click to enlarge)
On day 1 of the 2 day event there were a total of 268 goals but Gfinity have put together there top 10 in the video below:
— Gfinity (@Gfinity) July 8, 2016
Don't forget entry is free to this huge PES event and you can still be in with a chance to win a match day ball signed by Gareth Bale this Sunday (09/07/16).
Photos of day one of the Championship can be found on the Gfinity Facebook page
HERE
.
Its going to be a day not to miss with the 15k prize pool still all to play for.
Subscribe Us by Email and Get Free Updates